After John Pettit left school he undertook an apprenticeship as a painter decorator, but spent little time over the next decade plying that trade. Instead, he pursued a musical career that started in his homestate of WA and brought him to New South Wales playing piano and keyboard for cover bands and other groups throughout Sydney.
"It was a good life," John recalls. "There were plenty of gigs and Sydney was a great place to be a musician. But there was limited job security."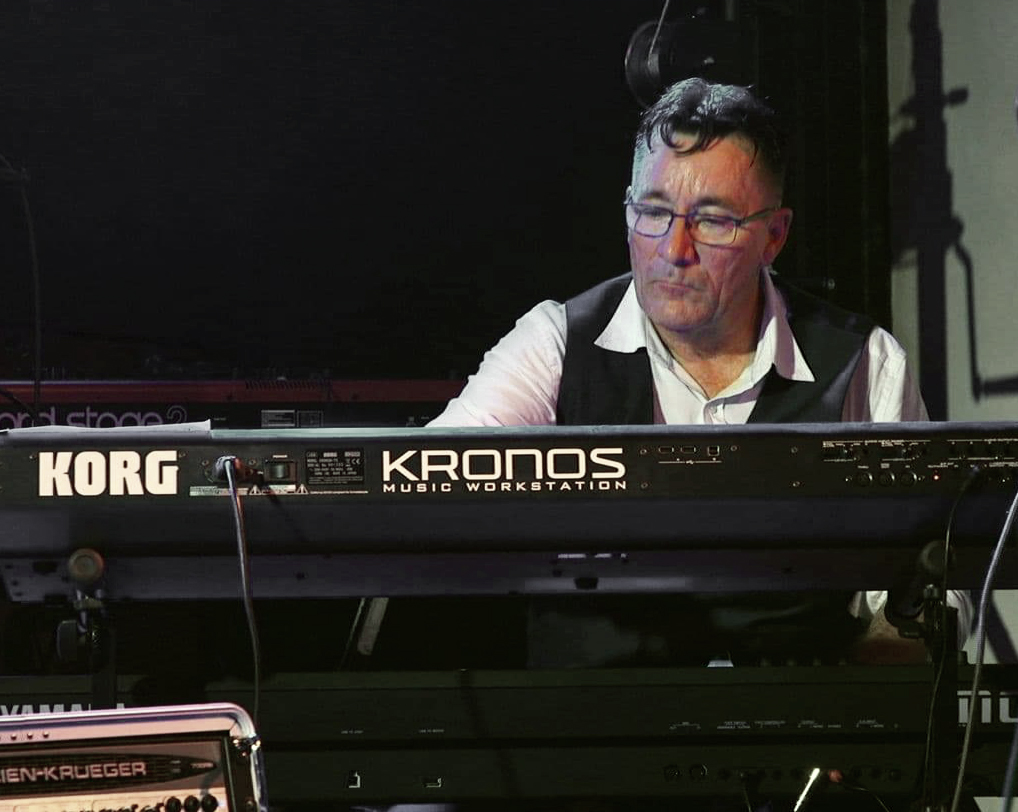 That lack of guaranteed work, in combination with a desire to own his own home, led John back to Western Australia in the late 1990s where he found a job as a spray painter at the Western Australian Government Railways.
In 1999, Volgren became prime contractor for the Public Transport Authority and established a major facility in Perth. It was a moment that would change the course of John's professional life.
"When Volgren set up I was working at Osborne Motor Bodies and they were actively headhunting from a number of local manufacturers and I jumped on board in January 2000 as a spray painter."
John says the first vehicle he worked on was Bus 38 and he did so with four colleagues in what was known as the paint shop. Within six months he'd been promoted to the position of Team Leader and was running the shop.
He says that since moving into a leadership role – he's been promoted several times since – he has felt the natural pressure that comes with being a central part of one of Australia's most successful and long-standing bus supply agreements. He deals with that pressure, he says, by concentrating on his main strength.
"My biggest asset is communication. I don't have a fabrication or engineering background so I need to be constantly connecting with people, keeping people motivated and working through any problems. It's all about knowing the right people that can do the job for you."
This goes a good way to explaining how John has become such a vital member of the Volgren team. But, he says, good people management skills only get you so far; in a job such as his, results matter more than anything.
"We understand the quality and standard that PTA require and we bend over backwards to make it happen. We've never missed a month of deliveries – ever.
"We've been dealing with the PTA for more than twenty years. We enjoy a great working relationship. The rapport between the two organisations couldn't be any better; it's built on respect and honesty. If something's not right, we understand the issue and it's fixed immediately."
In 2009 he became Section Leader, helping to run the factory under Volgren's Operations Manager. In 2019 he moved into the influential role of Production Manager and, he says, "it's been flat out ever since" – the company averages between eight and nine bus deliveries per month.
You might expect that his now extremely busy schedule, as well as two decades of achievement in advanced manufacturing, would mean John has decided to leave his love of music behind. But that's not the case. He still finds time to play keyboard part-time in a John Farnham tribute band and he's gratified that he can continue to be involved in his first professional love.
But, he says, when it comes to career pride, his contribution to Volgren's remarkable accomplishments in Perth is without equal.
"We're a successful manufacturing business and that's a good feeling. We've made every bus in WA for the PTA which is a wonderful feeling. I still feel pumped when I see a Volgren on the streets.
"And to end up sitting in the Production Manager's chair… I feel extremely lucky and privileged."