All Volgren route bus bodies are built in Australia
At a time when many buses, especially, zero-emission options are being imported as complete solutions, we remain committed to local jobs; designing, manufacturing, fitting out and finalising buses in our facilities in Dandenong (Vic), Eagle Farm (QLD) and Malaga (WA).
Ever since we built our first bus more than 40 years ago, local content and local jobs have always mattered. Our bus bodies are unashamedly Australian and in Victoria alone, we use around 100 Australian suppliers and retain almost 90 percent proportion of local production.
All our manufacturing facilities are part of a thriving ecosystem, in fact, we see our suppliers as an extension of our business – an integral part of what makes our vehicles stand out from the pack.
Today, Volgren employ close to 400 people who share the common goal of creating a superior version of what already exists – whether it's a vehicle, a process or a business partnership.
When you, as a government or private operator, buy Volgren you're investing in Australia. You're saying yes to local jobs.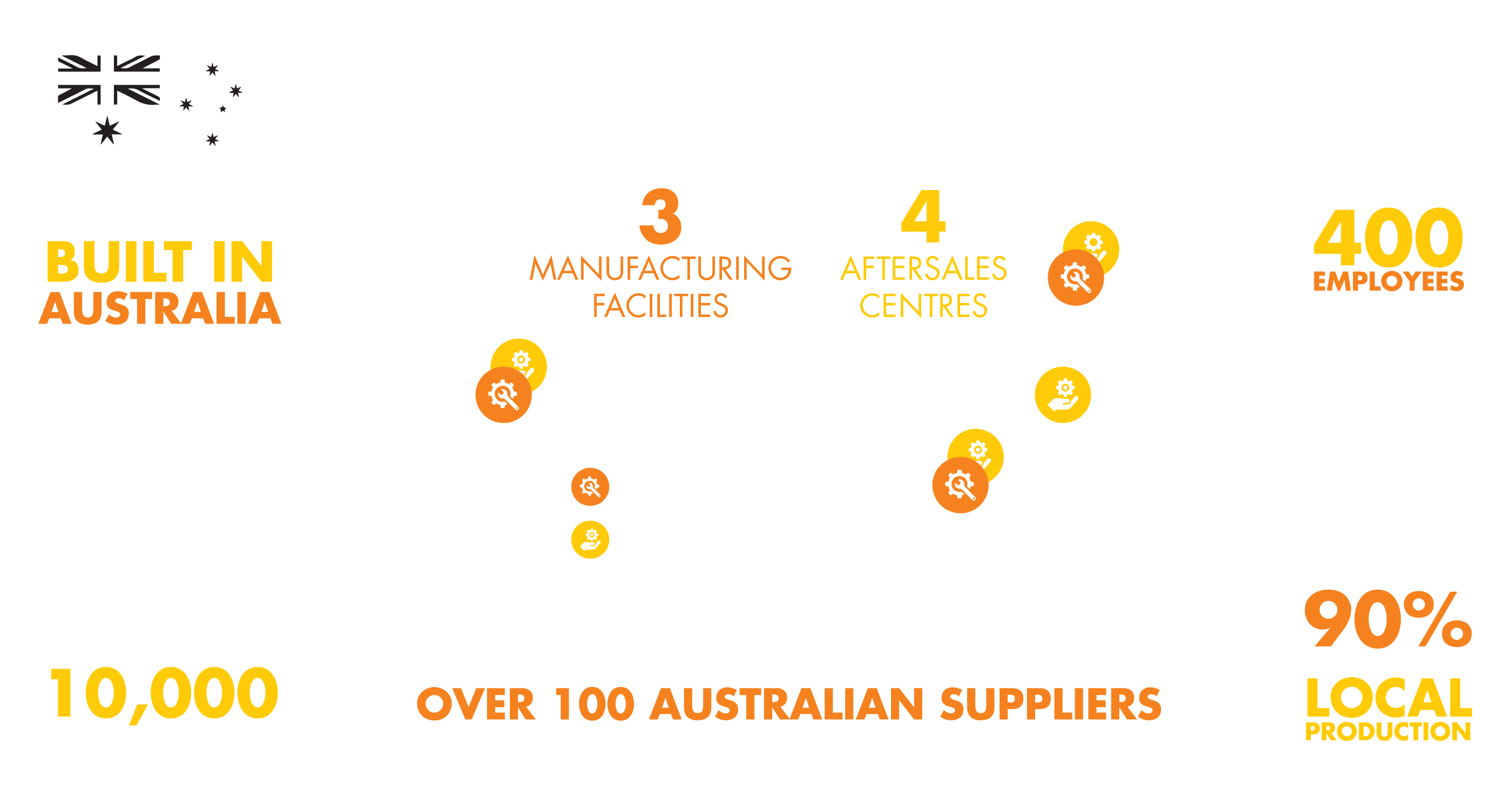 For more information on Volgren bus bodies, bus sales or to enquire about after sales service, contact us on (03) 9791 4255 or click here to complete our enquiry form.